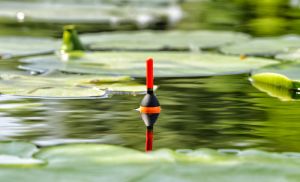 Fishing is a classically therapeutic and relaxing pastime and, as a nation, the British have enjoyed fishing for pleasure for hundreds of years. Our weather and climate make this small island one of the finest places to fish in the world - with small ponds, large lakes and quaint streams all suitable for the pastime.
At the St James Hotel, our staff are experts on the local area, including its attractions and sights. It's our goal to offer the most personalised and unique experience of the city we call home – which includes helping people find the best fishing lakes, coarse fishing sites and night fishing locations in Nottingham. Using our experience, we have put together this list of some of the best fishing locations in the area.
Fishing Lakes in Nottingham
Oak Tree Lakes, Brinsley
A hidden gem, the Oak Tree Lakes fishery in Brinsley is one of the most interesting fishing lakes near Nottingham. Tucked away at the back of a residential property, the two lakes that make up this fishery are crammed with a broad range of fish from standard carp to less common orfe. The site itself is only a 20-minute drive away (40 minutes on public transport), with a day rate of £6, making it a great choice if you want a slightly different and more exciting fishing experience; though there is no night fishing permitted.
Welbeck Lakes Fishery, Worksop
A 50 minute car journey outside of Nottingham City Centre, Welbeck Lakes is a popular angling spot in the region with a history of providing great fishing experiences. Set in the peaceful Welbeck Estate, this fishery boasts a range of lakes and a broad stock of fish including eels, pikes, tench, bream and carp. Unfortunately, day tickets aren't available but if you think you'll be in the area for a long period of time, then annual tickets can be purchased with significantly reduced rates for juniors.
Smeatons Lakes, Newark
Smeatons Fishing Lakes are a 35-40 minute drive or bus journey away from Nottingham city centre and offer a broad range of options for visitors. Coarse fishing lovers can enjoy the three dedicated coarse lakes, known for their mature population. There is also a carp lake with a variety of different sized fish running up to 30+ lbs and finally, there is the River Trent itself, offering the opportunity to catch chub and barbel. Smeatons has night fishing availability but can get booked up quickly. Day rates vary depending on the lakes you are heading to but there are decreased rates for juniors.
Night Fishing in Nottingham
Hackett Lakes, Holme Pierrepont
A quick 20-minute drive from Nottingham City Centre is Hackett Lakes, a well-stocked and relaxing fishing location, perfect for bonding with little ones or enjoying a laidback night by the water. Boasting two purpose-built fishing lakes, this day and night fishing venue in Nottingham has a long history of catering to individuals and fishing clubs alike. With perch, chub, roach and tench all available across the two lakes, this is a great choice for an evening getaway. Note that night fishing requires booking in advance.
Belvoir Castle Lakes, Grantham
With the picturesque castle in the background and beautiful greenery on display, Belvoir Lakes offer an established and enjoyable fishing experience near Nottingham. The destination is made up of three lakes of varying size, with a dedicated small lake designed to increase accessibility for beginners. Boasting regularly priced day tickets and a broad array of fish, this is an excellent night fishing destination near the city. As always, check for availability before arrival.
Kelham Hall, Newark
Kelham Hall is just an hour away via public transport or 40 minutes in a car. With night fishing sessions available covering 7 pm – 7 am, the beautiful country park that these lakes are hosted on is sure to add something extra to your time fishing here. There are many barbels available at a range of different sizes and with cheap membership costs, if you fall in lover with the destination you can easily repeat visits affordably. Definitely worth trying out if you don't mind the journey.
Coarse Fishing in Nottingham
A1 Pits – South Muskham Fishery, South Muskham
As course fishing venues near Nottingham go, the A1 Pits is one of the most varied and extensive. With size lakes available, each varying in size, there is space for seasoned anglers and new fishermen alike. Children are welcome and the beautiful setting on the edge of the River Trent only makes this destination more appealing. With carp, pike, perch, bream, roach and tench available, this is an all-rounders paradise, perfect for whatever fishing trip you have planned.
Sapphire Lakes, Newark
Sapphire Lakes is a well-established fishing destination boasting carps of up to 32lbs, spanning 18 acres of the picturesque English countryside. There are three lakes within the site with both carp and coarse fishing available, including stocks of tench, break and roach. This destination also includes match fishing on occasion so it's important to investigate exactly what is happening in the area and when. Note that under 16s must always be accompanied by an adult and dogs are not allowed to accompany visitors.
Janson Fishery, Elton
Finally, we have the Janson Fishery, a match and day fishing destination in Elton, only a 30-minute car journey from the city centre. The relaxing pleasure lakes on this site contain broad stocks for carp, barbel, ide, rudd and tench, with the match lake adding even more variety to the mix. Also boasting a dedicated hot food café and a well-stocked shop, this is one of those all-rounder destinations that you can't go wrong with.
Fishing Trip Accommodation in Nottingham
If you are looking at organising a fishing trip in Nottinghamshire, be sure to consider staying at St James Hotel. A boutique hotel nestled in the city centre, we have a range of eye-catching rooms and stunning facilities, including a dedicated onsite cocktail bar. Just walking distance from some of the city's major attractions and with amazing travel connections, St James is perfectly placed to ensure you have access to everything that you need, exactly when you need it.
Explore our range of rooms today for more information or get in touch for bespoke advice and suggestions.