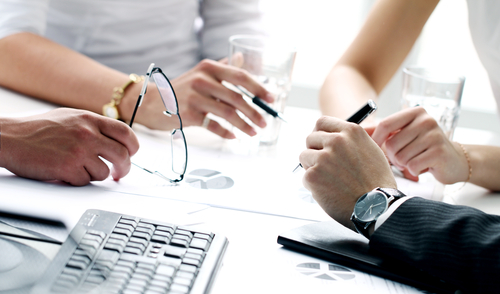 When you set up a business meeting with a potential partner or important associate, you want to make a good first impression. This means ensuring that you not only decide on a venue with facilities fit for purpose but you must also choose a suitable location.
At St James Hotel, we are proud to offer the best conference venue in Nottingham, located in the heart of the city with easy transport links and parking facilities. Our location means that we are the perfect venue for colleagues travelling via public transport such as trains.
Easy to Find
When preparing for an important meeting, actually finding the venue should be the least of your worries. With St James Hotel conveniently situated in the city centre, less than a 10-minute walk from the train station, you will be hard-pressed to find a better-located conference venue in Nottingham or indeed, anywhere else in the country.
On top of this, with a number of notable landmarks located close to the hotel, such as Nottingham Cathedral, Nottingham Castle and the Robin Hood Statue, St James Hotel is located in the very heart of the city.
Exploring the Sites
When you arrange an important meeting, whether that is with a colleague or potential partner, picking a conference venue in a suitable location means that you can take advantage of some of the local attractions. First impressions count and making a point of taking your guests out into the city will only serve you well.
As already mentioned, close to the hotel in Nottingham you will find historic landmarks mixed in with a modern and vibrant city offering various restaurants, shops and more. Of course, if you prefer to stay with us for the entirety of your stay, our No/6 lounge and bar offer a fantastic selection of food and drink.
St James Hotel as your Nottingham Conference Venue
With a number of facilities to choose from, capable of accommodating up to 180 people in the Oak Room, as well as incredible rooms featuring 24-hour service, St James Hotel is the perfect Nottingham conference venue of choice.
We ensure that all of our guests are comfortable and that business parties are given the privacy that they require in order to carry out a productive corporate event.
For more information on booking a conference room at St James Hotel, please get in touch with us through our website or call us on 0115 941 11 14 today.