The summer holidays are upon us, which means parents and guardians must (attempt to) entertain easily disinterested children and teenagers.
Nottingham is a vibrant, dynamic and immensely cultural city, with plenty of events and attractions to suit all ages and tastes. Here is our pick of the best free events and attractions in Nottingham this August…
Dr Crippen: The London Cellar Murderer Exhibition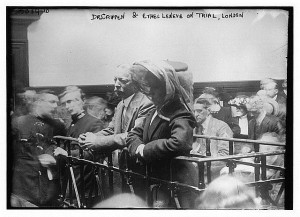 In 1910 the Western world was enthralled by the sensational story of Dr Crippen, his mistress Ethel le Neve and the murder of Mrs Crippen.
A body was found in the cellar, with its head, limbs and skeleton removed. Dr Crippen was hanged for the murder of his wife. In recent years, there has been much speculation surrounding the murder. The evidence was deemed inconclusive, and in 2007 the evidence was re-examined by researchers at the University of Michigan.
This new exhibition will present the case of Dr Crippen; examining the evidence of the time and the more recent re-examination of the DNA evidence, visitors will be able to draw their own conclusions on the mysterious case…
The exhibition is free of charge and open 7 days a week, until the 31st of December, at the Galleries of Justice Museum.
The Beach, Nottingham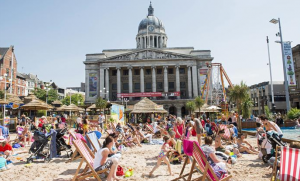 Nottingham may be a land-locked county, but that doesn't mean you can't go to the beach this summer!
Situated in Old Market Square, 250 tonnes of clean, golden sand, a themed and fully licensed beach bar and giant paddling pool will make up Nottingham's Urban Beach! There will also be family rides and lots of games to keep children (and adults alike) suitably entertained!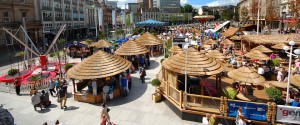 Robin Hood Festival, 30th Anniversary
From the 4th to the 10th of August, you can enjoy the 30th Annual Robin Hood Festival will take place from at the Sherwood Forest Country Park. The festival is free to attend and parking is available.
The man himself will be there, along with his band of merry man, outwitting the evil Sheriff of Nottingham. There will be plenty of entertainment, food, drink and attractions, including jousting tournaments, storytelling, costumed characters and medieval music, falconry displays, craft stalls, guided forest walks and many more activities.
Watch the video below to see Robin Hood himself warming up for the big day…
If you are travelling to the city in order to experience all the fantastic events it has to offer, and are looking for hotels in Nottingham, please do not hesitate to contact us here at St James Hotel!