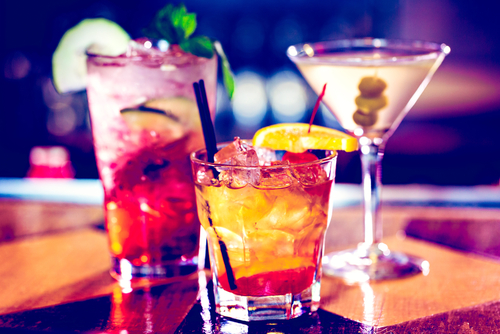 Nottingham is a great place to explore, which is exactly why it is one of the most popular cities to visit right here in the UK. Whether you are looking at heading to Nottingham for a night out, a romantic weekend break or for a business meeting and need an overnight stay that is big on comfort and style, we've got it all right here at St James Hotel. And one of the biggest draws for our guests is our fabulous No/6 bar and lounge: where you can find some of the best cocktails in Nottingham.
Stylish and Cultural
Our Bar and Lounge is renowned for its fantastic range of cocktails, the luxurious and stylish decor and relaxing nooks that are ideal for a quiet evening, unwinding with a drink and a good book. We really do have something for everyone. If you're looking for elegance and class before your big night out, then look no further. If you are looking for high quality and tasty food and drinks, then you're in the right place. If you're looking for a venue to celebrate, then come on down.
Food and Drink for All Occasions
We don't just offer a fantastic range of drinks for our guests and patrons, oh no – we also provide a wide range of bar snacks and meals to really kick-start your night – or day – in style. Our delicious menu is available all day long – we are even open for breakfast allowing our guests the perfect place to start their day and relax on a comfortable sofa.
What's more, we even offer an Afternoon Tea for our guests who want to spend their afternoon indulging sandwiches, scones with clotted cream and elegant mini-cakes – and don't forget the bubbles! A great way to relax and spend an afternoon with friends.
But the best part of our No/6 bar and lounge has to be the extensive cocktail range!
Cocktails in Nottingham Don't Get Better Than This!
The popularity of cocktails bars has risen exponentially over the last few years, yet it can often be hard to find a bar that delivers on flavour, style and presentation with every single drink poured and served. In the heart of Nottingham, our cocktail bar has an uncompromising menu that is full of the classic cocktails you would expect and then some.
Whether you are looking for a few drinks with friends before a night out or before heading to the theatre – as we are centrally located in Nottingham, after all – we've got it all right here at St James and No/6.
Want to know more? Get in touch and we hope to see you soon!