Robin Hood isn't the only character to have come out of Nottingham! Did you know that these literary greats have links to Nottinghamshire?
D.H Lawrence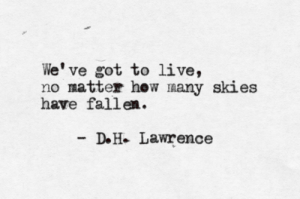 Author and literary critic D.H Lawrence was born in Eastwood, Nottinghamshire. Lawrence is perhaps best known for his novels Sons and Lovers, The Rainbow, Women in Love and Lady Chatterley's Lover.
In 1907 Lawrence won a short story competition in the Nottingham Guardian, which would be his first instance of recognition for his literary endeavours.
The house, in which he was born, in Eastwood, 8a Victoria Street, is now the D.H. Lawrence Birthplace Museum – a must visit for any of his readers!
In the first half of the 20th century, Lawrence's novels were considered to be so inappropriate, due to the depictions of physical intimacy, that he was taken to court  the under the Obscene Publications Act of 1959. Now, his novels are regarded as literary classics and his work makes up a significant part of the literature canon.
Lord Byron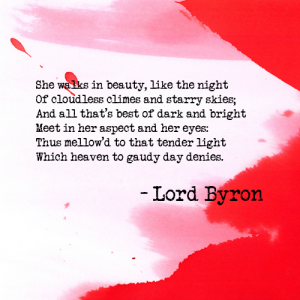 Lord Byron, the Georgian poet and rebel, was famously described as being 'mad, bad and dangerous to know' by his ex-girlfriend Lady Caroline Lamb.
During the early years of his career, Byron lived with his mother in Southwell, Nottinghamshire. It was here where he was encouraged to write the first volumes of his poetry.
Newstead Abbey in Nottinghamshire was Lord Byron's ancestral home. You can visit the stunning house and gardens of Newstead Abbey, and Colwick Hall, a grade II listed Georgian manor, which is another former Byron family home.
JM Barrie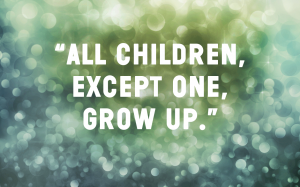 Sir James Matthew Barrie was a Scottish author and dramatist, perhaps best remembered today as the creator of Peter Pan.
The character of Peter Pan first appeared in The Little White Bird, a 1902 novel that Barrie had written for adults.
The mischievous character most notably appeared on the 27 December in 1904, in the form of a stage play entitled Peter Pan, or The Boy Who Wouldn't Grow Up. The play was developed into a novel, published in 1911, called Peter and Wendy.
Barrie's connection to Nottingham was brief, but substantial, as Barrie worked for a year and a half as a staff journalist on the Nottingham Journal.  Robin Hood isn't the only guy in green to have a connection to Nottingham!
If you are wanting to visit the inspiringly beautiful city of Nottingham and it's surrounding areas, and are looking for hotels in Nottingham, please do not hesitate to contact us here at St James!  We offer a range of different rooms, ranging from our chic crash pads, to our penthouse, which is definitely worthy of Lord Byron!