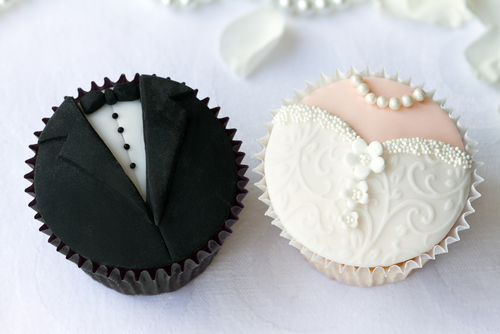 So, your significant other finally popped the big question (about time!) and suddenly, you find yourself plagued with so many things to do before the big day that you don't even know where to start!
Well, for starters, breathe.
Still with us? Good. Now, the second step is to prioritise the order in which to organise things in, and what better way than to compose your own checklist? No idea where to start, we hear you say? Don't fret, as one of the finest wedding reception venues in Nottingham, you've most definitely come to the right place – we've got you covered.
Here's your handy checklist for the perfect Nottingham wedding. You can thank us later!
Date – The date is a good starting point in planning your big day; ensure you don't forget to keep school and public holidays in mind as well as making sure you can both get the time off work
Budget – Decide how much you wish to spend, factoring in everything from the wedding venue to the dress to the flowers. Knowing your date will also be handy in deciding how much time you have to save up
Theme – Most couples already have a pretty good idea of the type of wedding they want; whether they would like a themed wedding or a traditional day along with the colours they want to work with
Guest List – A good idea would be to initially sit down as a couple and write your own lists of the guests you each wish to invite. Your list could get incredibly lengthy, so having three columns is ideal. One column for the 'absolutely necessary guests', the second for the 'ideally, would like them to be there' guests and the third column for ' the guests you would invite if you could'
Venue – Once you have the final combined numbers from each list, you are then able to decide on a wedding reception venue, as your choice of guests may depend on guest capacity and budget
Order of Service – Visit your chosen venue to gain a better insight into how you visualise your big day, whether you are able to hold your wedding breakfast and evening dinner at the same place, whether you wish for your ceremony and reception to be at the same venue, the availability of the venue, whether they provide catering, if any deposits need to be paid, and so forth
Invites – Once you have finalised numbers and the venue, it is time to send out your invites or save the dates. It is also the ideal time to approach your intended best man and maid of honour, along with any bridesmaids. This is also a great time to sit down with your loved ones and assign everyone their own tasks which can really help to lighten the burden on your shoulders; sharing even the smallest of responsibilities can go a long way in helping the day come together
Catering – Now is the time to plan your meal. Will you be having a buffet style feast or a sit-down meal? Will you be having canapes? What about champagne and cocktails?
Flowers – From the bridal bouquet and the bridesmaids to the button holes and centrepieces, get the flowers booked and arranged – remember, some flowers are seasonal so may not be so readily available
Plan the Reception – Discuss the finer details with your venue/planner – centrepieces, colour theme, chair sashes, linen, tableware, settings, lighting, gift table, seating arrangements, top table arrangements, music (DJ), entertainment, table plan, place cards and anything else you can think of
Cake – Decide on the type of cake you would like and get this ordered. Many caterers need booking quite far in advance for wedding cakes. If you decide to do something a little different, dessert tables have become increasingly popular at weddings and look absolutely stunning, too
Accommodation – This would also be the ideal time to make overnight arrangements for your wedding night. If you have booked a hotel venue, chances are, you will be able to book the Honeymoon Suite for your wedding too, or, this may even already be included in your wedding package. Ascertain whether any of your guests may need an overnight stay and parking arrangements, too
Photographer – Book the photographer and ensure you negotiate what is included in the package
Attire – The most exciting part; choosing your wedding dress or suit. Do your research, try on different styles until you know exactly what you want and what works with your body shape. Don't forget the bridesmaids, best man, maid of honour, flower girls and ring bearer outfits too. Once you have decided on what you are wearing, you can then start to think about shoes and accessories
Rings – Time to choose the rings!
Vows – This may be something you have already composed, but ensure a copy of your vows is provided to your registrar beforehand
Transport – Book your wedding transport; have a browse online to compare prices and deals for prestigious wedding hire
Honeymoon – If you have decided to go on a honeymoon, then ensure your passports are in date, you have had any pre-holiday jabs and all your essentials and holiday wear are ready to go
Favours – Prepare your guest wedding favours and put aside thank you cards and/or gifts for after the wedding so you don't have to worry about it later. Don't forget the guestbook, too.
Book Treatments – Nails, hair, makeup, eyebrows, facials, massages, spa treatments, waxing and pedicures – basically book anything you need to pamper yourself and look amazing on your special day. If you are having your hair or makeup done professionally, it is always a good idea to book a trial in advance
Stag / Hen Night – Arrange for ideally a week before the big day, even better if someone else is planning this for you
Something Old, Something New – You know what to do
Rest – and finally, get enough rest before the big day to ensure you are bright eyed and bushy tailed come the morning of your wedding day
Here at St James Hotel, one of the leading premier wedding reception venues in Nottingham, we pride ourselves on our commitment to deliver the wedding of your dreams. We offer various wedding packages or can create a bespoke package tailored to suit your individual needs and requirements.
The epitome of luxury and class, combined with superior quality service, you can rest assured in the knowledge that here at St. James Hotel, we can take care of a considerable part of the above wedding checklist, so you don't have to. Simply browse our wedding page or get in touch with us; give our friendly team a call on 0115 941 1114 or email us here.