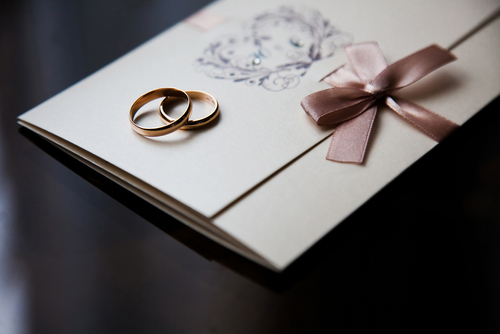 When it comes to choosing the venue for your big day, there are a lot of considerations that need to be made. You not only need to be clear on the factors you are unwilling to compromise on for your wedding day, but you also need to be clear about those you are happy to take suggestions and direction for – as well as ensure you are entirely happy with the facilities on offer!
Nottingham wedding venues such as St James Hotel are perfect for those looking for somewhere luxurious and unique, stylish and contemporary as well as in a central location that is convenient for the bride, groom, the entire wedding party and the guests, too, of course!
Knowing What You Want
For every couple looking for the perfect wedding venue, there will always be a list of non-negotiable requirements and boxes that need to be ticked, ahead of everything else. These often include budget, catering facilities, suppliers and entertainment, although this is not exhaustive. You might feel more comfortable with sourcing your own catering or entertainment, while others might look for this to be included as part of a package.
How Will You Know?
For many people, finding the right venue is as much of a gut feeling as it is with careful consideration. Usually, however, the two are combined thanks to inherently knowing what you want which makes life a lot easier when it comes to making that all-important decision.
Some key details to have in place before looking at venues that will certainly help you make your mind up include:
Location – how convenient is your location for not just you, but for your guests, too. For example, are there rooms available for the wedding party and ample parking?
How big your guest list is – this is crucial to know as it can really help steer you in the right direction in terms of available space on the big day
Event team on hand to help throughout the day? You might have a wedding planner who can take care of the stressful side of organising proceedings, but it's always good to know if you need help from venue staff on the day – and how much. Know what you want, and find out what is included!
The finer details of your big day that are important to you – for example, you might have a vision for your dream day that the venue simply can't cater for – which could easily be a deal-breaker!
Which Nottingham Wedding Venue works for you?
While we are certainly not the only wedding venue in Nottingham, our stylish, boutique hotel makes for a very unique wedding venue. When it comes to luxury, high-quality facilities, our five function rooms are contemporary and elegant and perfectly suited to your needs, no matter what the size of your big day.
With high-quality food and drink options, as well as our experienced and flexible event management team on hand, your wedding day at St James can be every bit as magical as you dreamed it would be.
For more information, please view our wedding page or contact us on 0115 941 1114 to discuss our wedding packages in more detail.