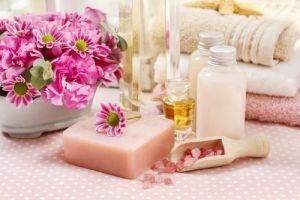 All around the country, kids are heading back to school following the long summer holiday. For the first time in six weeks, this means that parents are faced with the prospect of days that are now completely free of family days out and activities designed to keep the kids busy!
But how do you readjust to days when the kids are back at school? Well, here at St James Hotel, we do have one or two ideas of how parents can spoil themselves as a reward for surviving the summer! Our resident No/6 Lounge and Bar serves the best breakfast in Nottingham, meaning that you can see the kids off at school and join us for a full English or continental breakfast.
You Deserve it
As a parent, you will undoubtedly have had to endure some very testing days this summer with the kids. Those days where you are counting down the days until school is back in session, whether you admit it or not, are something that every parent goes through – you are not alone.
With school back in session, your days are yours once more and it is time to treat yourself. Here at our luxury boutique hotel, we are proud of our restaurant and catering team that have built a reputation for filling breakfasts, tasty lunches, delectable dinners and delicious desserts. If that isn't enough, No/6 also doubles up as a cocktail bar, where you can sample tastes from across the world here at our hotel.
A Good Nottingham Breakfast to Start the Day
Breakfast is the most important meal of the day – everybody knows that – which is all the more reason to make sure you do it right. Snack bars and yoghurts are all well and good, but here at St James Hotel, we do breakfast in Nottingham right.
If you would prefer to join us for afternoon tea, our menu is a slice of heaven for those with a sweet tooth. Perhaps this could make for the perfect pit-stop before picking the kids up from school?
Making the Most of it
Suddenly going from jam-packed days to having the kids out of the house for six or seven hours every weekday seems like a lot, but it isn't too long until the madness begins again. You wouldn't change it for the world, but why not make the most of that small window of opportunity to treat yourself?
If you want to join us for breakfast in Nottingham, a delicious afternoon tea or a chance to sample our exotic cocktail bar, then be sure to get in touch with us.